---
Case Studies Series
Experiential Learning
Experiential Learning is one of the exciting topics discussed in education right now. Bill Timpson has long been an advocate. To share that with others who are considering including Experiential Learning in their classrooms, Bill and colleagues have created a Case Studies Series. You'll find all you need to start incorporating Experiential Learning in your new classes.
Case Studies of Classrooms




& Communication:




Integrating Diversity, Sustainability, Peace, & Reconciliation

Controversial Case Studies for Teaching on Sustainability, Conflict, &
Diversity
---
Open Access
Our classic title, Distance Leaners in Higher Education, is now available as Open Access. It is the book that informed much of current practice in distance teaching and learning.
And, how has a title stayed so current for so long? Perhaps, it is because it focuses not on the phenominal technology that proliferates so rapidly, but on the human dimension of the teaching/learning process.
Educators continue to weigh the technology in relation to good teaching practices. This book paved the way for that continuing conversation.
For more on the book and to access it, go to our Distance Learners in Higher Education page.
---
Something Special for Chairs
---
CONGRATULATIONS!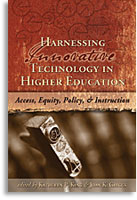 2009 AERA Outstanding Research Publication Award
Congratulations to Kathleen King and Joan Griggs, editors of the collected volume, Harnessing Innovative Technology in Higher Education.
The award was presented at the American Education Research Association Division I meeting on Tuesday, April 14, 2009 in San Diego. Kathleen King was there to accept the award.
The book is a collection of analyses of a number of the FIPSE projects, each of which was designed to create and implement creative new programs to further the possibilities of technology in higher education.
Click here to learn more about the book.
---
CONGRATULATIONS!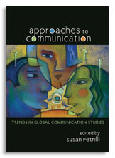 Susan Petrilli, author of Approaches to Communication, has been named the 2008 recipient of the Sebeok Fellow Award presented by the Semiotics Society of America. The award is given in honor of Thomas A. Sebeok.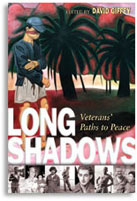 Long Shadows: Veterans' Paths to Peace won the Montaigne Medal award. Congratulations to the authors and contributors! For more information, click here.


---
NEWS:
Chronicle of Higher Education Excerpt
from Leading a Small College or University
June 2008
---